Home Based | Mobile | Restoration Resale
"This franchise start with Fibrenew was exactly what I expected and exceeded my expectations" Fibrenew NE San Antonio, TX
The current owner of NE San Antonio, TX worked in the food service industry for decades. The number of hours to make a successful business, grew overwhelming, add in small margins, ever increasing rent, etc.; and it all added up to limited stability and all too little security. This lead him to seek out an opportunity that allowed for control of his own schedule and the ability to own a business he could call his own.
Finding reliable companies to complete vinyl and plastic repairs, in the restaurant business, was a never-ending battle. While looking for business opportunities, he came across Fibrenew.
"Considering my prior experience, I knew there was a need for Fibrenew's repairs and restoration work." Fibrenew NE San Antonio, TX
He bought an existing franchise that was for sale, the owner was battling health issue. The resale allowed Elliot to start off with existing customers and on-going revenue, right from day one. At the same time, it was clear there was ample room for growth. The NE San Antonio Franchise now has been in business for eleven years.
Elliot loves what they do at Fibrenew. Unfortunately, degenerative back disease means it is his turn to sell the franchise. He and his wife are also closing in on retirement.
Fibrenew has the best professional online presence and current material out of all our competitors. Fibrenew ranks #1 in the leather and vinyl category with Entrepreneur Magazine and #185 in overall franchise listing. Fibrenew is a stable company, operating since 1987 and growing at a steady rate worldwide that are independently owned and operated. This business has operated in San Antonio, TX since 2016. List price for this turnkey business is $120,000.
Fibrenew is a recession resistant, mobile service franchise with 290+ locations that specializes in the repair, restoration, and renewal of leather, plastic, vinyl, fabric, and upholstery. With a rich history that dates back to 1985, we manufacture a highly specialized proprietary product line and have pioneered the repair techniques and exclusive color matching technology that our technicians use every day. Our products, techniques, and color matching technology are what sets us apart and what has made us a leader in our industry.
Northeast San Antonio $120,000
==> population 623,077
==> businesses 16,996
==> see map and data here 
Click on the above link for individual territory maps, population, zip code, and business data.
Visit the business's website here: fibrenew.com/ne-san-antonio
Questions?
Use the form below or call us to make an inquiry. We'll be happy to help!
MAKE A RESALE INQUIRY AND LEARN MORE
Thank you for your interest in Fibrenew. To receive information about our franchise business and current resale opportunities, please send the form below.
Or, contact us directly to start the conversation: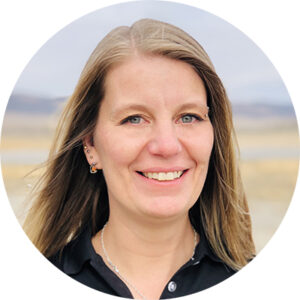 Jamie Myles
Franchise Consultant
jamie@fibrenew.com
800.345.2951 x 102

Resale Testimonials
Jay & Kelsey Stewart

Franchisees who purchased an established territory

The Fibrenew Head Office Team was stellar and so patient through the buying process. We couldn't have done it without their assistance. We're so happy to now have our own Fibrenew territory!

Glenn Vanderploeg

Former Franchisee, now retired

Sold 2 territories in Michigan

I'm glad we had a smooth sales transition and I really appreciate all of your help and from the entire Fibrenew team. It was a pleasure working with all of you over the past 12 years! It's great to have a support team that is always there to help through the many questions and concerns that arise as we move through day to day business. I'm looking forward to doing new things along with some old things in my retirement. Thanks again for all your help!