Official Welcome To Our Newest Franchise Partners in November 2019!
We are thrilled to welcome our newest Franchise Partners, John and Judy Anderson of Mesa, AR and Jason Roucloux of Commerce City, CO to the team!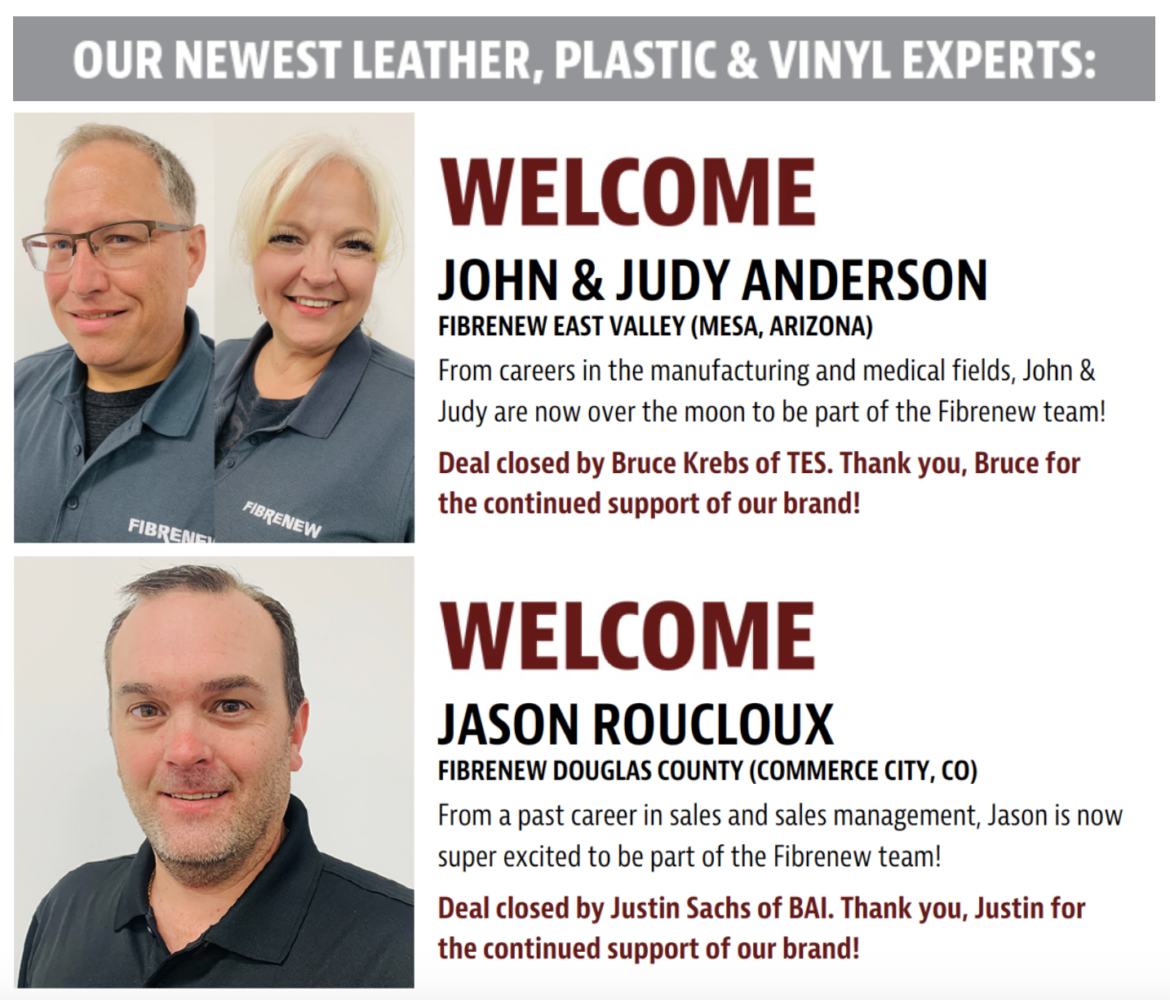 We have welcomed 29 new Franchise Partners so far in 2019 with 5 more coming for training in December. If you or someone you know is looking for a business opportunity, we'd welcome the chance to talk.
Visit our Franchising Site, send us a note or call 800.345.2951. We'll be happy to help answer your questions about franchising with Fibrenew!
Comments: