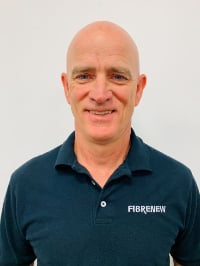 I've lived in the upstate of South Carolina the vast majority of my life and I truly love it here! Having grown up in the upstate my wife, Sheryl, and I are Clemson graduates and we truly love the combination of rural and urban settings, closeness to the mountains, and of course the beautiful lakes in the area. After a successful career as an engineer, I still felt that something was missing. One day is came to me; I learned that my passion for working with my hands, repairing almost anything that is damaged, and meeting new people could be satisfied with a business like Fibrenew.
We have a large local family circle, as well as some in North Carlolina, Virginia, and Florida. Most holidays you will find us enjoying time on the water with some, if not all, of our 14 grandchildren! We are truly blessed!
We are also fortunate to be associated with the wonderful Fibrenew family. Fibrenew is all about family, customer service, serving the community, and protecting the envioronment. Thank you in advance for trusting me with your furniture, automobile, or whatever you might need a little help repairing.
Eric Moss
SAVING TIME, MONEY & MOTHER NATURE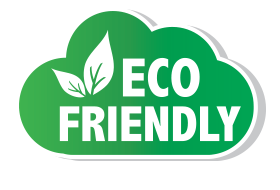 Our restoration services save our customers both time and money by offering an alternative to replacing their damaged couches and chairs, car and marine components, commercial furniture and more. Our on-site services also make it more convenient and faster in getting their items back into great looking and working shape again. As an added benefit, we help prevent thousands of items from ending up in landfills each year which helps preserve Mother Nature and reduce our carbon footprint.
TRUSTED PROFESSIONALS SINCE 1987
Fibrenew specializes in the repair, restoration, and renewal of leather, plastic, vinyl, fabric, and upholstery. We manufacture a highly-specialized proprietary product line and have pioneered the repair techniques and exclusive color matching technology that we use every day to help our clients. Whether it's damaged leather furniture, car interior components, restaurant or medical vinyl, boat or plane interiors or vinyl siding and plastic window frames, we're here to help!
Fibrenew Foothills is proud to provide mobile service for leather repair, plastic, vinyl, fabric and upholstery restoration in and around the following areas:
WE SERVICE THESE CITIES & TOWNS (AND SURROUNDING AREAS)
Anderson, SC
Cateechee, SC
Centerville, SC
Central, SC
Clemson, SC
Fair Play, SC
Homeland Park, SC
Keowee Falls, SC
Keowee Key, SC
Keowee Springs, SC
Keowee Vinyards, SC
La France, SC
Liberty, SC

Long Creek, SC
Madison, SC
Mountain Rest, SC
Norris, SC
Northlake, SC
Oakway, SC
Pelzer, SC
Pendleton, SC
Pickens, SC
Piedmont, SC
Powdersville, SC (portion of)
Pumpkintown, SC
Rocky Bottom, SC

Salem, SC
Seneca, SC
Six Mile, SC
Sunset, SC
Tamassee, SC
The Reserve at Lake Keowee, SC
Townville, SC
Walhalla, SC
West Union, SC
Westminster, SC
Williamston, SC



WE SERVICE THESE ZIP / POST CODES (AND SURROUNDING AREAS)
29621
29624
29625
29626
29630
29631
29634
29643
29657
29658
29664
29667
29669
29670
29671
29672
29673
29676
29678
29682
29685
29686
29689
29691
29693
29696
29697